Welcome! Casmara JRTs & Norwich - Australia
          For "GUEST BOOK" - Scroll down

Greetings from the Beautiful Tweed Valley
I have have been breeding my beloved


Jack Russell Terriers since 1986. Originally, my JRTs were registered with the JRTC of Aust inc.
I transferred them to Australian National Kennel Council registration
in 1991 following KC recognition of the breed.

When our original prefixes were transferred to ANKC,  the "/JR" was added.
(is now Casmara-JR to suit RNSWCC new computer system) 
The reason given was so that our JRT Club of Aust prefixes
could not be confused with existing ANKC prefixes.
All of my dogs are ANKC registered.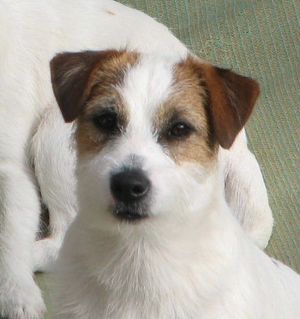 AUCH Karrell Diamond Solitaire        AUCH Casmara/JR Commander
I have a great love for all of my JRTs, especially the many beloved sweethearts
who have gone over the Rainbow Bridge. What wonderful memories they have given myself and family.

Norwich terriers are a welcome addition to Casmara.  First Lady " Diamond" is a joy who captures hearts. Her daughter "Yindi" is a delight and my Norwich boy "Hadleigh" from NZL is a super little spunk who loves everyone he meets! More Casmara bred Norwich have been added, see the Norwich page.
 
Casmara is located 25 minutes from the Gold Coast Airport. I love my acreage with chooks, dogs, cats and horses, with wild and beautiful Aussie birds in abundance. I am able to admire the beautiful Mount Warning (Mt Wollumbin) from my window,
this mountain has a presence about it which I appreciate daily.
I am a member of the following:
Dogs NSW - Royal NSW Canine Council
Dogs Qld - CCC(Q)
Jack Russell Terrier Club of Qld
Jack Russell Terrier Club of NSW
Tweed River Canine Club
Combined Northern Rivers KC
Brunswick Valley Kennel Club
Casino & District KC
JRTC of A inc.
Fran Kinnear
Australia
Thank you for signing my Guestbook
You are visitor number: 31502