This page is in memory of all the wonderful Jack Russells I have bred and/or owned.
Each a magificent family member in his or her own right and loved equally by myself and family.
They have now gone over the Rainbow Bridge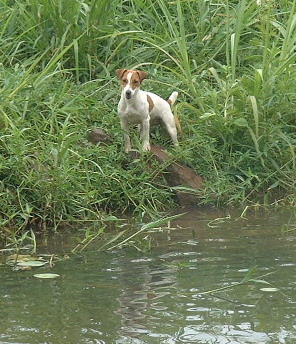 AUCH Casmara/JR Saddle Up (Flicka)
Jan 2011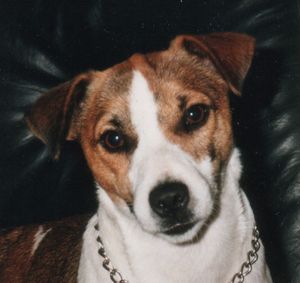 Casmara/JR Princess Mia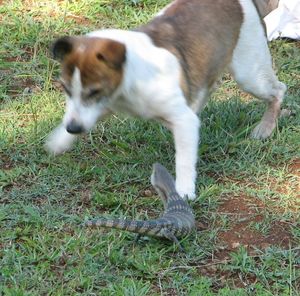 "Mia"
and her lizard.
Sadly drowned in the January floods 2011.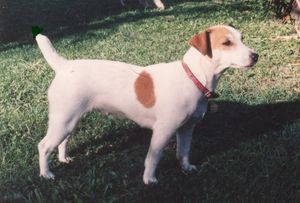 AUCH Casmara/JR Lipstick
15.02.89 to 2005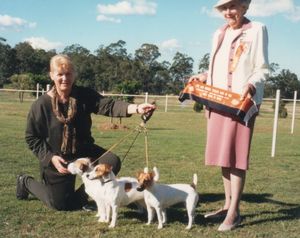 "Scully" on the Right
Aust CH Karrell Flying Fox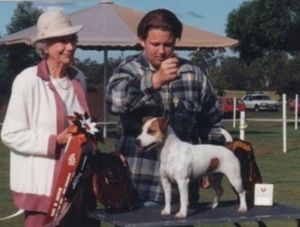 "Major"
Aust CH Casmara/JR Major General N.E.
(First dog of any breed to gain an official Earth Title in Australia.)
Owned by M Home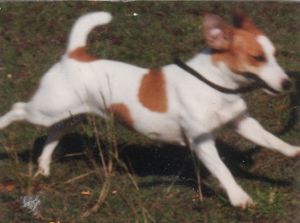 "Jenna"
Aust CH Casmara/JR Majenta
"Jenna"
Aust CH Casmara/JR Majenta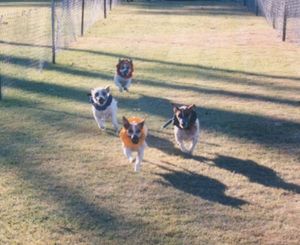 "Tim"
Casmara/JR Timothy
That's Tim in yellow zooming home for another win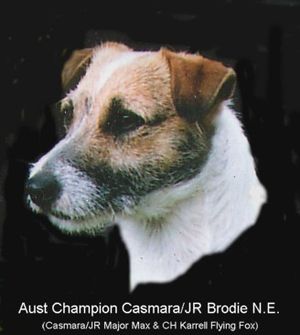 "Brodie"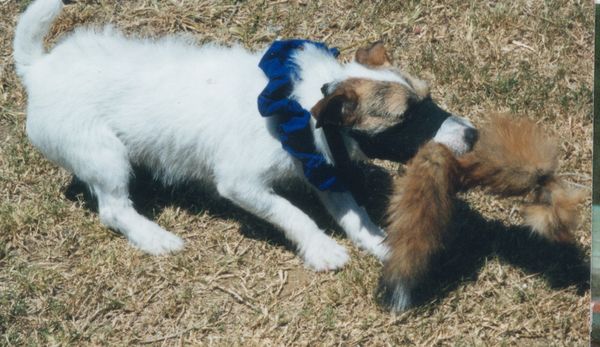 Aust CH Casmara/JR Brodie N.E.
Brodie was a great sporting terrier, caught the lure almost everytime he raced!!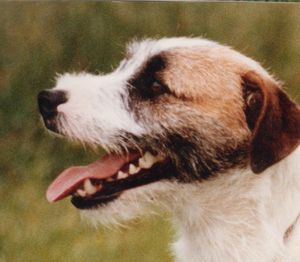 "Max"
Casmara/JR Major Max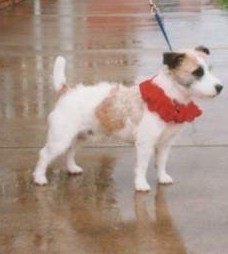 Max loved his racing too.... seen here
at the Toowoomba Greyhound Meeting.