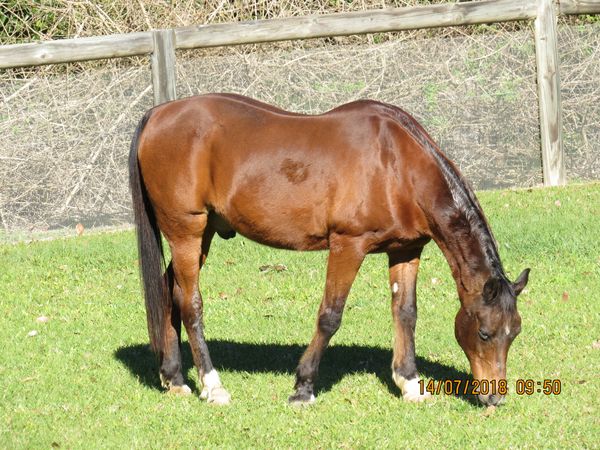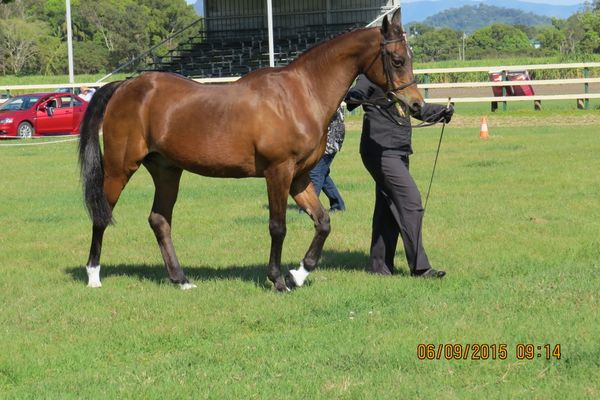 THE HORSES IN MY LIFE....
For as long as I remember, I have always loved horses and have owned many.
As a child, I rode a lovely grey half Crabbet Arabian 'All-rounder'.
There was nothing he couldn't do. We hacked, campdrafted, Showjumped, Pony Club sporting events,he was
my mode of transport...we often rode to the next town for something to do.
His name was Silver, not very original, but i didn't care...
he was the centre of my world when I was very young and I loved him dearly

That's me on Silver, no helmet,
awful baggy joddies,those were the days!!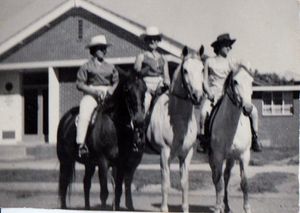 Denise (Stranger), Fran (Hushaby), Sal (Silver)......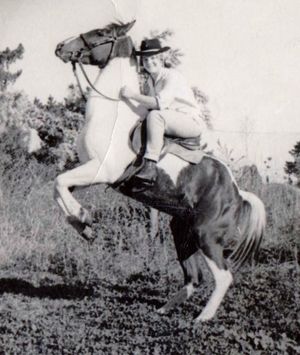 .Fran on Pinto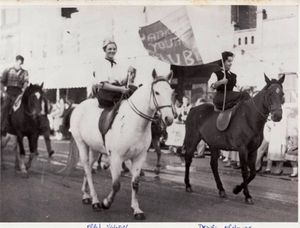 ......Fran (Silver), Denise (Stranger) Coota1961
Recently back in the saddle!! after 23 years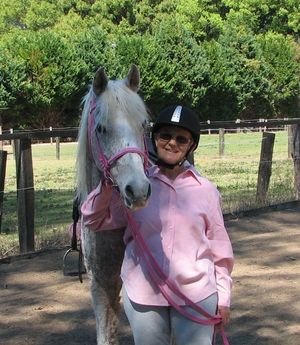 Fran and the gorgeous Pure Arabian mare Stratfield Fantazia.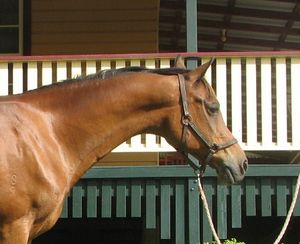 My current gorgeous pure bred Arabian boy "Cherox Houdini"
aka Hughie aged 23 years.....love him to bits!
Big thank you to breeder Cheri Blackman of Cherox Arabians,
and also to each of Hughie's previous owners.
I could not wish for a better horse!!
 
 ____________________________________________________________________________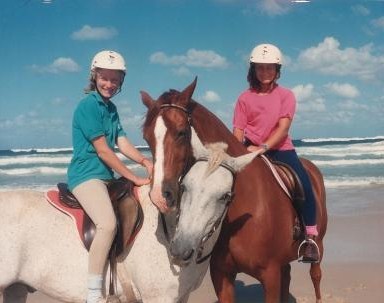 Trysten, Lucinda. Stormy & Saint 1988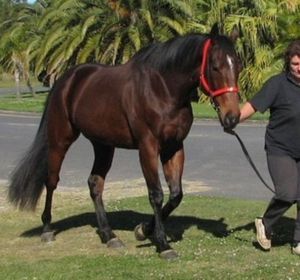 I now regret selling my beautiful Tommy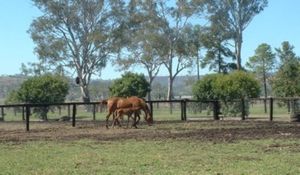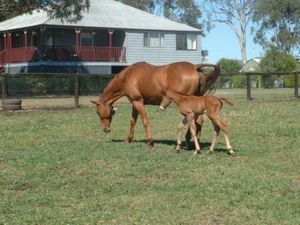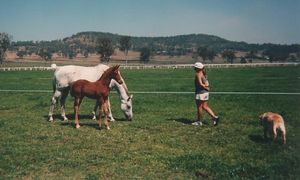 This is the first Thoroughbred foal that I bred....and on the right is her dam as a foal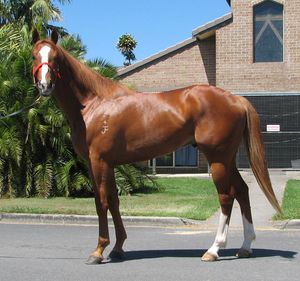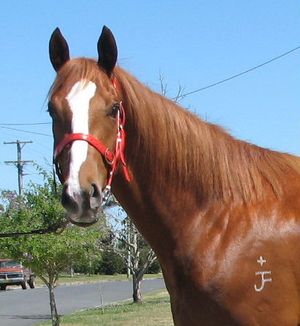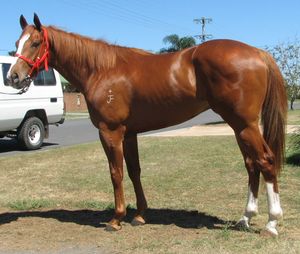 Rocky, another homebred.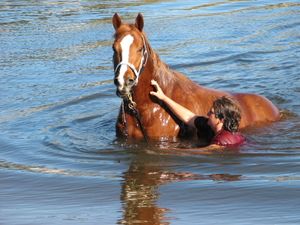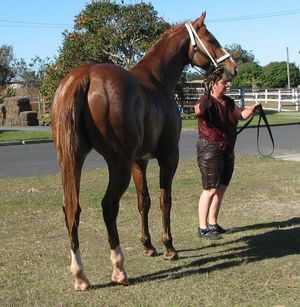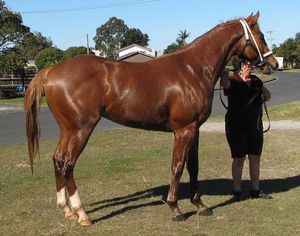 Rocky loved his river swims