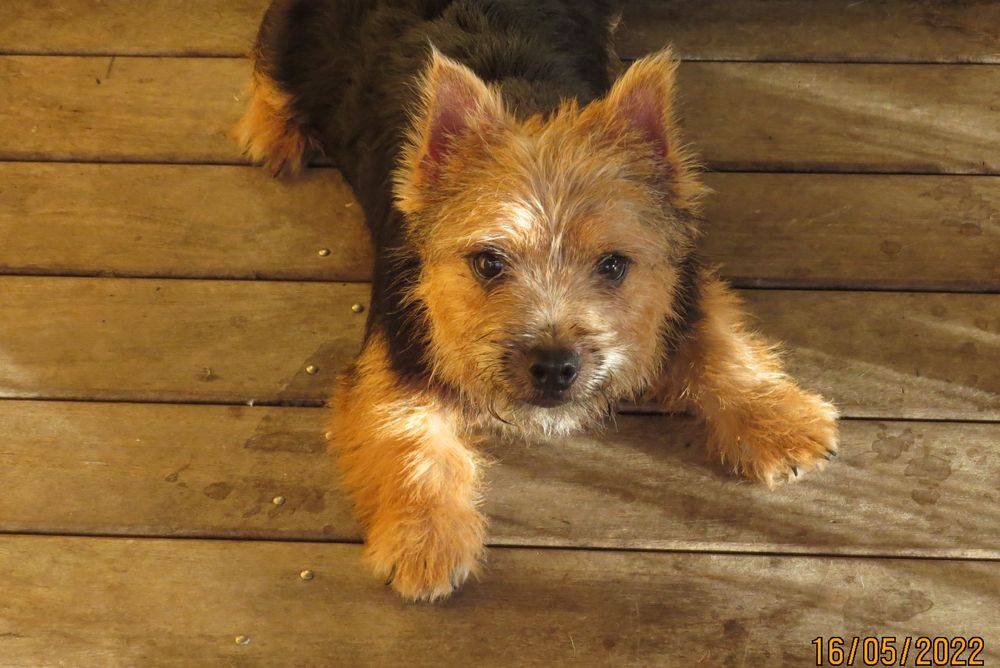 Casmara's Norwich Terriers....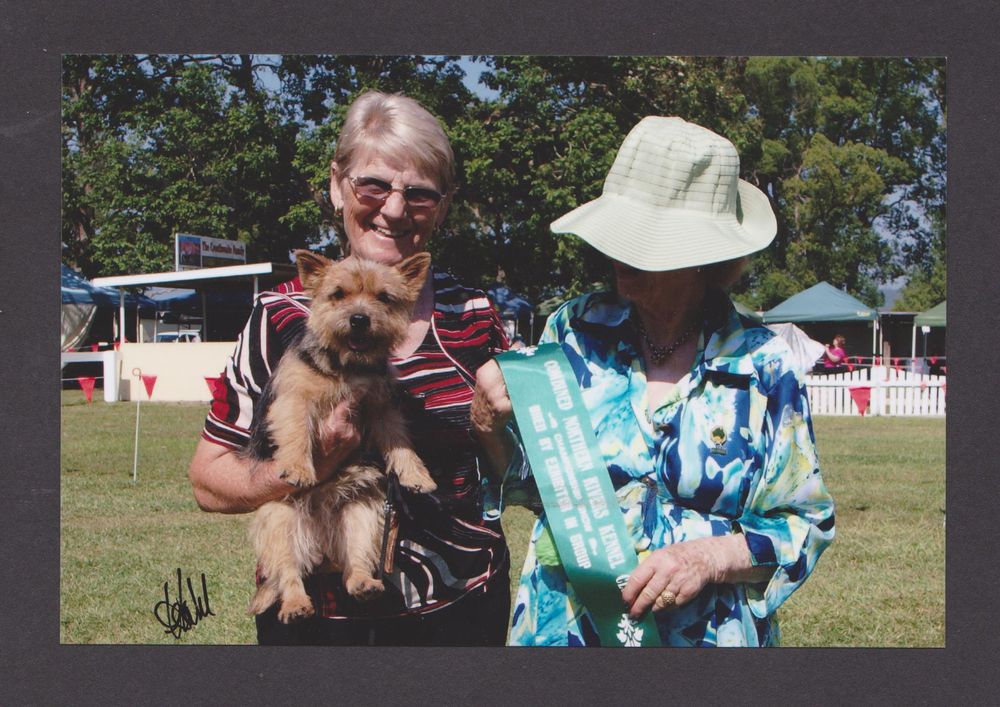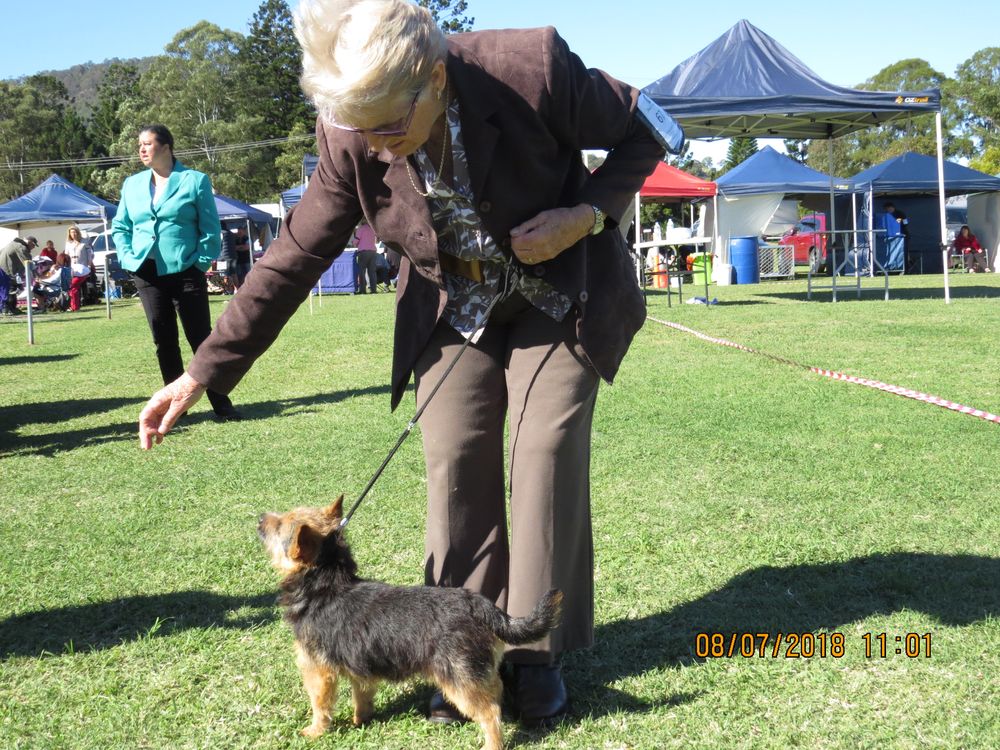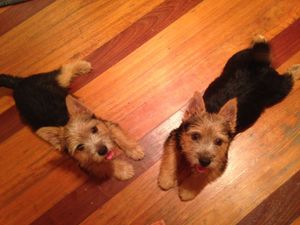 Kingsley and Kate...taking it easy!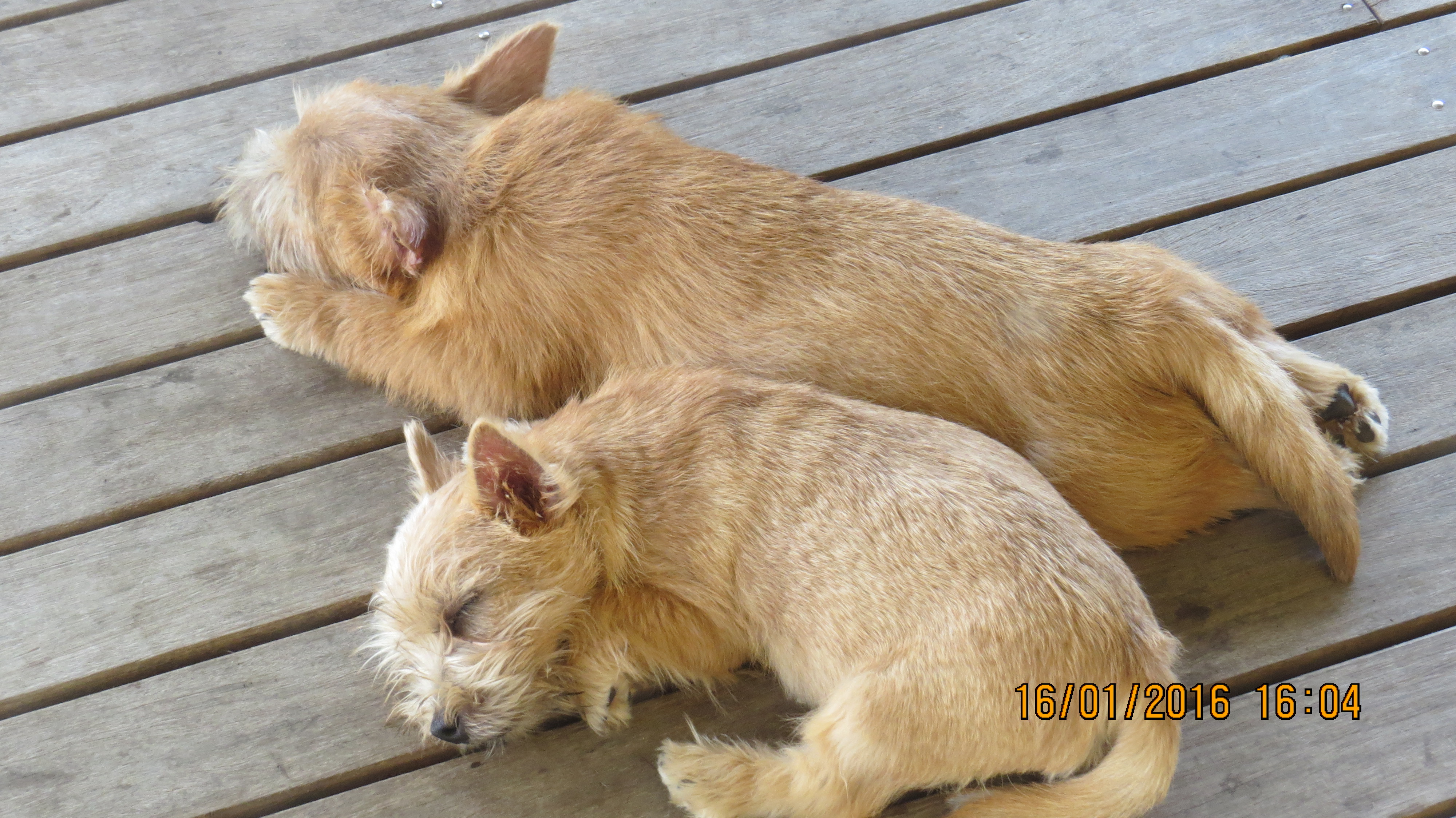 Yindi and Hadleigh have three gorgeous babies!
Kingsley, Kate and Kirra...
Kirra is happily settled in her new home and hoping for good things in the showring for Kingsley and Kate.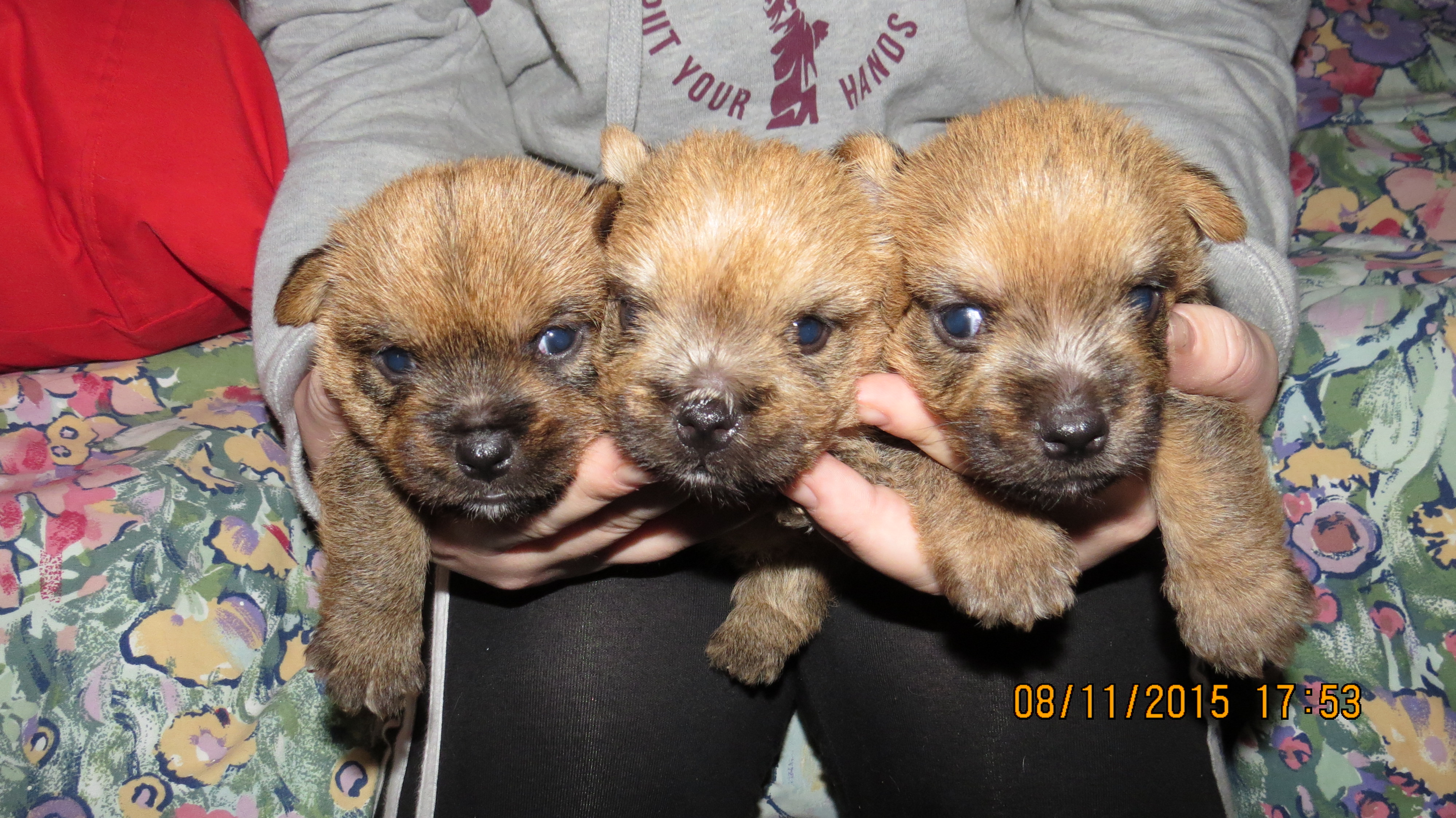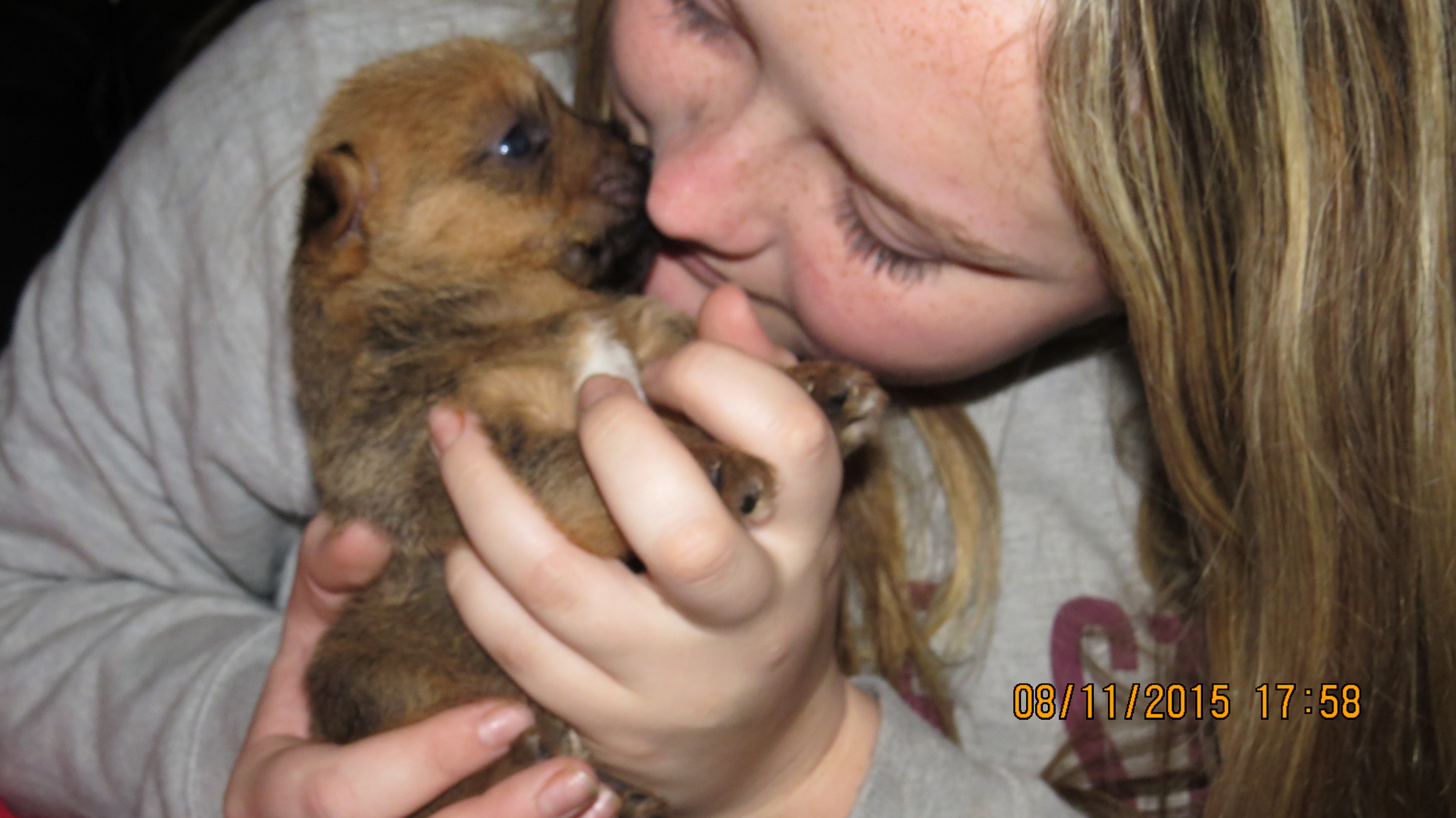 Below:
Meet my most welcome latest addition...
from friend Deb Sheddan in New Zealand.
KAEVA WILD IMAGINATION
aka
"HADLEIGH"
s. ENG CH Brickin Ready To Rumble at Ragus
d.Kaeva Wild At Heart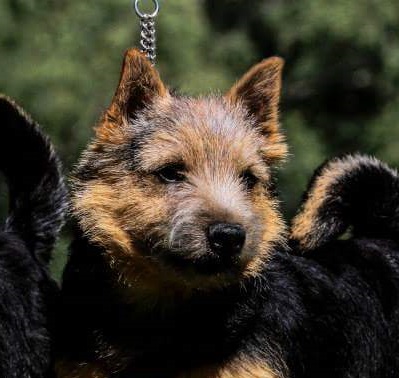 This is Hadleigh as a baby in NZ
and below..at his first show in Australia, Aug 2015.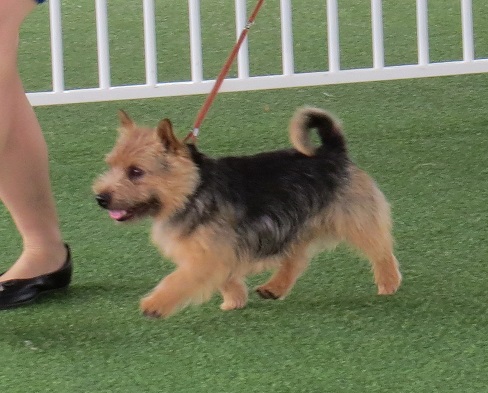 ---
Australian Champion
CASMARA/JR ABSOLUTE DELIGHT aka "Yindi"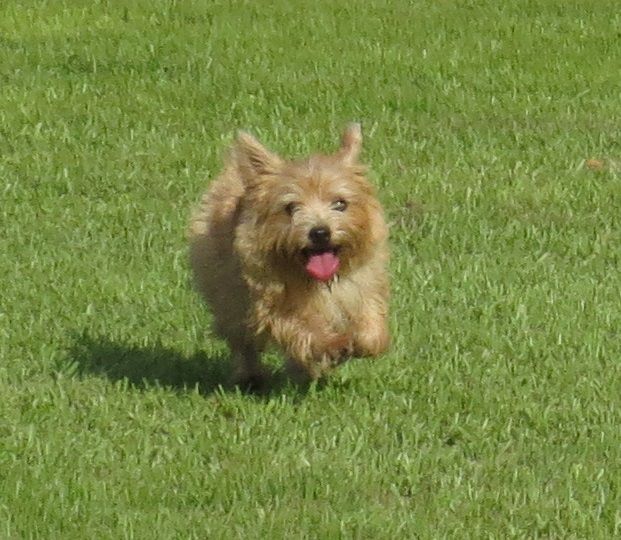 Miss Yindi is the daughter of darling Diamond and sired by English &
Australian Champion "Belleville Creme Brulee (imp UK)" 
---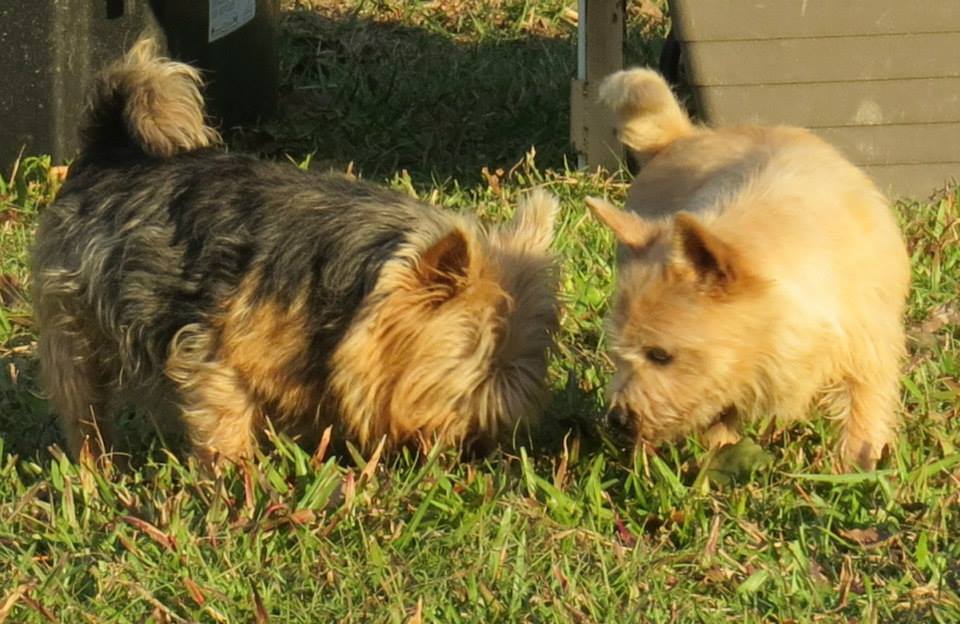 Diamond left and daughter Yindi...looking a bit scruffy!

below...
AUSTRALIAN CHAMPION KARRELL DIAMOND SOLITAIRE
"Diamond"

s. Aust CH Kinsridge Red Pepper (impUK) 
d. Aust CH Kinsridge Solid Solitaire (impUK)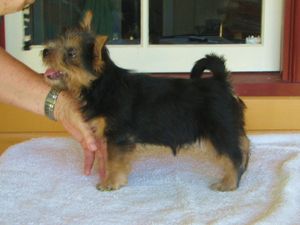 9 weeks
The above pic shows Diamond about to be awarded 2nd place in the 3 to 6 months Sweepstakes.
(Beagle 1st, Weimaraner 3rd)
Diamond at home  8 months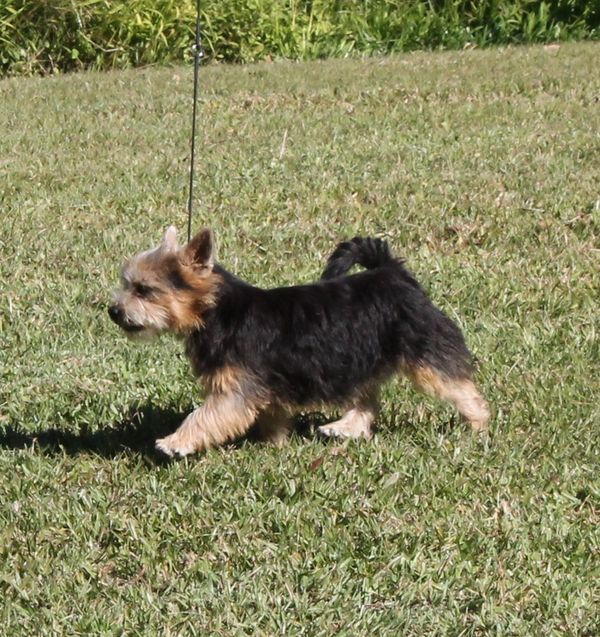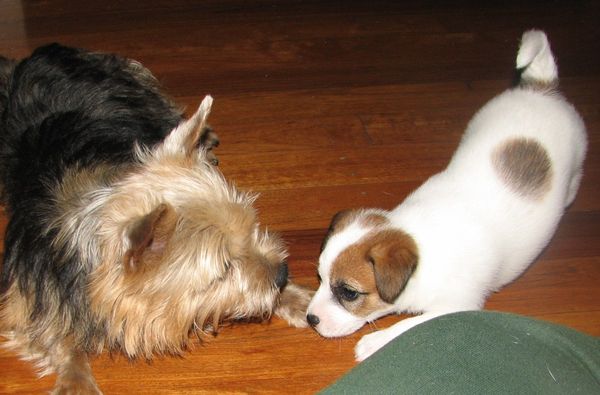 Always a good mate of the Jack Russells!
---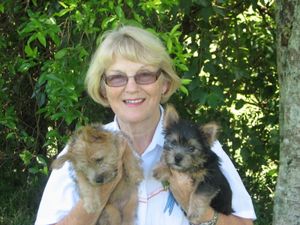 Karrell English Rose & Karrell Diamond Solitaire




Fran Kinnear
Australia
Karrell Diamond Solitaire
Aust CH Kinsridge Red Pepper (impUK)

Redash Classic Balti (UK)

Nightshade Rouletta v. Darscharia (UK)

Redash Black Currant (UK)

Am CH Yarrow's Sandstorm (USA)

UK CH Kinsridge Temptation (UK)

Aust CH Kinsridge Solid Solitaire (impUK)

UK CH Ragus Solid Silver (UK)

UK CH Elve The Red Knight (UK)

UK CH Ragus Ruby Silver (UK)

UK CH Kinsridge Sand Dollar (UK)

Am CH Yarrow's Sandstorm (USA)

Krisma Bang On For Kinsridge (UK)